Osuna
Osuna, nestled between the Sierra Sur and the Sevillian countryside, enjoys the charm of the rural environment but also benefits from a history and a legacy that made it a Ducal Villa, a reflection of the lordship and power of its nobles.
It has managed to preserve to perfection a historical center in which the carved stone is the protagonist, as well as its baroque palaces and churches and convents that house in its interior real artistic treasures. In the same way, it has remained faithful to its traditions and customs, its typical cuisine and its craftsmanship, but without remaining anchored in the past, reinforcing its tourist offer with modern hotel infrastructures, communications and services.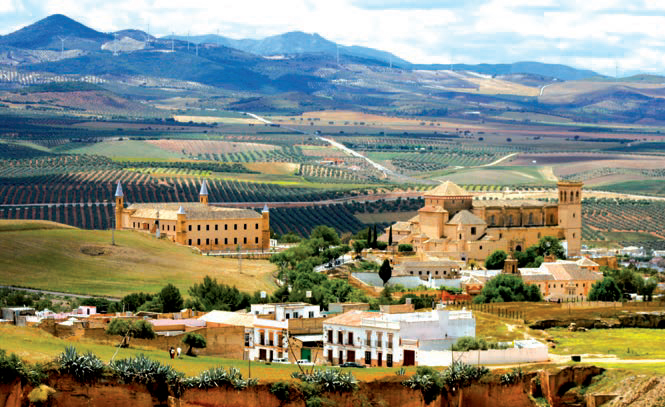 Crossed by paths and royal ravines and protected natural areas, ideal for lovers of active tourism, its strategic location as a crossroads between Seville, Cordoba, Granada and Malaga has made it since antiquity a land coveted by the different civilizations that in it they have settled.
With a good climate of pleasant temperatures, it has a complete communication network that allows a fast and convenient transport from any point of Andalusia. The airports of Seville and Malaga are only one hour away, while the A-92, the highway that connects the south with the east of the peninsula, passes through its terminus.